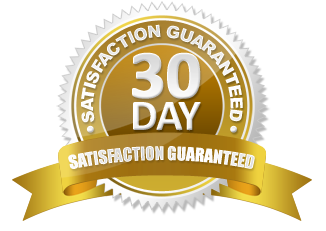 Whether you have a couple of pet wethers or you're thinking about bringing a few milkers into your life, this class will teach you what you need to know to keep them healthy and happy.
Do you know what nutrients your goats need?
Are you worried that your goats will freeze over the winter?
Have you heard that goats are hard to keep fenced in? (or maybe experienced this already!)
Do pedigrees confuse you?
Do you know when you should deworm your goats?
What's normal behavior for goats?
In this course, you'll learn the answers to all of those questions and many more! You'll learn about bedding, housing, fencing, livestock guardians, normal goat behavior, goat anatomy, goat nutrition, symptoms of a sick goat, how to medicate a goat, how to figure out if parasites are a problem for your goat, when to call the vet, and more. In 7+ hours of lectures and videos, you will learn information that took me more than a decade to learn. I wasted hundreds of dollars in the early years, buying so many things from catalogs that sounded like I needed them. The fact is -- you don't need a big cabinet full of goat gadgets and supplements. You don't need to be dosing your goat with anything weekly or monthly. With good nutrition and proper management, you can have a healthy herd without breaking the bank.
Gain confidence that your goats will thrive with proper nutrition and withOUT routine use of chemical dewormers and other drugs.
Save money by not buying unneeded supplements, supplies, and equipment.
Save time by not searching the Internet and trying to weed through a dozen opinions and outdated information.

Enjoy time with your goats knowing what's normal and what needs attention.
Your Instructor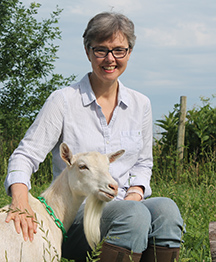 In 2002, Deborah and her family moved to 32 acres on a creek in the middle of nowhere to grow their own food organically. With the help of goats, sheep, pigs, and poultry, they produce 100% of their meat, eggs, and dairy products, as well as a large percentage of their vegetables, fruit, and herbs. They sold chickens and turkeys for more than 10 years, and are currently a licensed egg producer in Illinois and sell eggs to a grocery store and through a CSA.
Deborah is the author of six books, including Homegrown and Handmade, Ecothrifty, and Raising Goats Naturally, as well as her latest book, Goats Giving Birth. She also teaches sustainable agriculture courses online for the University of Massachusetts - Amherst. She has been teaching Raising Dairy Goats Sustainably since 2013 and Pastured Poultry since 2015.
In 2022, Deborah got certified as a FAMACHA instructor so that she and her students could feel confident that she was providing the most up-to-date information on parasite research and management.
In case you are questioning yourself ... "Will I actually complete this course if I sign up for it?" I want you to know that I'm going to do everything I can to make sure that happens, which is why I've added these two bonuses.

BONUS #1: You can opt-in to weekly email reminders for 10 weeks that will encourage you to complete a module every week.

BONUS #2: You can join a private Facebook group created just for Goats 101 students, where you can ask goat questions and get to know other goat owners. I'm in the group regularly posting information and responding to questions. And whenever we have a new group of students join, I'm also reminding you to continue working on the course.
You'll be sent information about how to join the Facebook group and how to subscribe to the email reminders after you enroll. Both of these bonuses are entirely optional, but I've made them available for those who want regular encouragement and reminders to keep working on the course.

Deborah has been helping people raise goats for years through on-farm classes, online groups, published books, and now online classes. Here's what some have to say ...
"These courses, Goats 101 & Copper Deficiency, are so informative. Helps you to listen to your goats and give them what they need. Deborah replies to comments quickly & with ideas that help. I wholeheartedly recommend anyone with goats to enroll and learn."
- Lisa Cotter, Nova Scotia, Canada
"In 2010, when I first considered getting goats, I was fortunate to find Deborah's goat group, NigerianDwarfGoats.ning.com. I spent many hours there reading through the archives and learned a lot. Being able to freely ask questions was extremely helpful. Since then, I have joined various facebook groups, but this site is always my go-to site for accurate answers and the best up-to-date information. Deborah is very much abreast on the latest information which is so very important."
- Glenna R. Bowman, Vancouver, WA
"After having discovered Deborah's Nigerian dwarf goat forum and purchasing her book, I found myself relying on Deborah as my online goat mentor. When I had a mini-crisis with my goats, Deborah came to my rescue and helped me pull through it with her knowledge and expertise. She has been immeasurably important in my journey with goats."
- Julia Stephens, Asheville, NC
Frequently Asked Questions
When does the course start and finish?
The course starts now and never ends! It is a completely self-paced online course - you decide when you start and when you finish.
How long do I have access to the course?
How does lifetime access sound? After enrolling, you have unlimited access to this course for as long as you like - across any and all devices you own. This also means that you will have access to all upgrades, additions, and improvements added to the course at no additional charge! In fact, since I launched the course in March 2017, I've added another video, additional information, the email reminders, and the private Facebook group. I will continue to add content, so the price will probably be going up in 2018.
What if I am unhappy with the course?
We would never want you to be unhappy! If there is something that you think needs fixing, we hope you'll tell us about it and give us a chance to fix it. However, if you decide this course is not for you, contact us in the first 30 days and we will give you a full refund.
Is college credit or certification available after completion of this course?
No. This course is for your own personal education. However, if you are interested in college credit or certification, Deborah also teaches Raising Dairy Goats Sustainably through the University of Massachusetts - Amherst online.
Are there quizzes or tests?
There are no required tests. The only quizzes are auto-graded and were created to help reinforce your understanding of a few confusing concepts, such as reading a pedigree or understanding dewormer information.
Can I ask questions?
We hope you will! Each lesson has a discussion board, and Deborah will respond to all questions personally.
The first five years we had goats it was one heartache after another. All of our bucks died by the time they were three years old. Does didn't get pregnant, or they gave birth prematurely. We faced dewormer resistance. We basically learned everything the hard way. But the goats had stolen our hearts, so giving up was not an option. We figured out what we needed to do, and we did it. There's no reason that anyone else has to make the same mistake we did. Raising goats isn't hard when you have the right information.

Unfortunately there is so much information on the Internet that it's impossible for new goat owners to know what's current information and what should have been deleted ten years ago. When I help new goat owners, they say that's the thing that is more frustrating than anything else -- trying to sort through all of the information and figure out what's current and what's outdated or incorrect. So, that's the goal of this course. I'll let you know what's current and what people used to think, as well as where a lot of those old recommendations have come from.
Most important -- I know that what worked for me may not work for everyone. So, I'm not going to tell you to do what I did. I'm going to tell you what goats need, how to figure out when they're not getting it, and what to do to improve the situation. By the end, you'll have a great understanding of how to keep your goats healthy and happy.
Enrollment ends ...