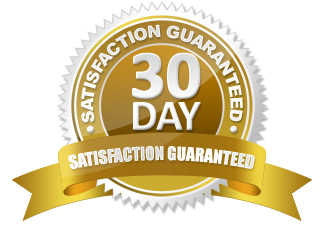 New and aspiring goat owners often tell me that they wish they could spend a couple of weeks with an experienced goat breeder during kidding season. They are worried that they won't know what's normal or when a doe needs help. Although we've been offering internships during kidding season for many years, I realize most people don't have the time to come to our farm for a couple of weeks. That's why I created this online course. It includes all of the information that I give students in our on-farm classes about goat birthing and getting started with kids. Plus, it includes extended videos of the goat births that happened on our farm last winter and spring.
The birthing videos are minimally edited and heavily narrated. You'll see the good, the bad, the boring, and the ugly.
We'll start with checking on does who are due. You'll follow me as I check udders and tail ligaments and look at bellies and debate when to move a doe to a kidding pen.
You'll be there during early labor and hear how I decide whether to head back into the house or stay in the barn longer.
You'll see normal labors and abnormal labors, as well as normal labors that are different -- and would make most newbies really worried!
You'll see does pushing out kids. I'll talk about what's normal and why I'm just sitting and waiting.
I'll also let you know when I'm starting to get worried.
If I do something, I'll explain the pros and cons, along with what I'm doing and why.
You'll see normal and abnormal placentas and learn what they mean.
Once the kids are born, you'll see how quickly (or slowly) they get to their feet and start nursing.
If they don't start nursing in a timely manner, you'll learn what to do.
When a kid gets hypothermia, you'll see how I get them warmed up and how I get colostrum into them with syringe-feeding or bottle-feeding.
If a doe has too many kids to feed or if a kid has problems at birth that make it harder to get started nursing, you'll see how to start bottle feeding, as well as the way that bottle-feeding changes in the early weeks.
You'll learn about normal newborn poop, newborn hooves, and umbilical cords.
You'll see us weighing kids to determine if they're gaining weight at an acceptable rate.
You'll see a dehydrated kid that had hypoglycemia and how it was tube-fed.
You can watch us disbud five kids so you get several perspectives.
You'll also see several castrations with a Burdizzo and a Side Crusher.
Another video shows us tattooing several kids.
One video is devoted to figuring out which kids are polled and which are horned over the course of several days. We even let the horns grow on four of the kids so you can see how fast the horns grow.
Basically you'll get to see just about everything that happens from the end of pregnancy throughout the first two months of a kid's life.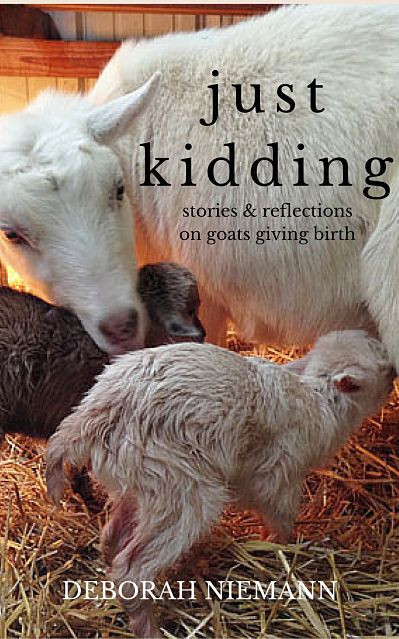 BONUS -- You'll receive a copy of my eBook, Just Kidding: Stories and Reflections on Goats Giving Birth. It includes 17 stories of goat births, from normal to tragic, including two c-sections. If you have an ereader (such as Kindle, Nook, iPad, etc), you can download whichever version works best for you. If you don't have an ebook reader, you can also download it as a PDF, TXT, or HTML file and read it on your computer or print it out. And if you don't want to print it out, it's available in the course to read online. As with all modules in the course, there is a discussion board devoted to the book where you can make comments and ask questions.
Your Instructor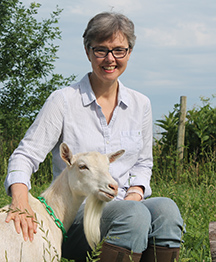 In 2002, Deborah and her family moved to 32 aces on a creek in the middle of nowhere to grow their own food organically. With the help of goats, sheep, pigs, and poultry, they produce 100% of their meat, eggs, and dairy products, as well as a large percentage of their vegetables, fruit, and herbs. Deborah is the author of six books, including Homegrown and Handmade, Ecothrifty, and Raising Goats Naturally, as well as her latest book, Goats Giving Birth. She also teaches sustainable agriculture courses online for the University of Massachusetts - Amherst. She has been teaching Raising Dairy Goats Sustainably since 2013 and Pastured Poultry since 2015.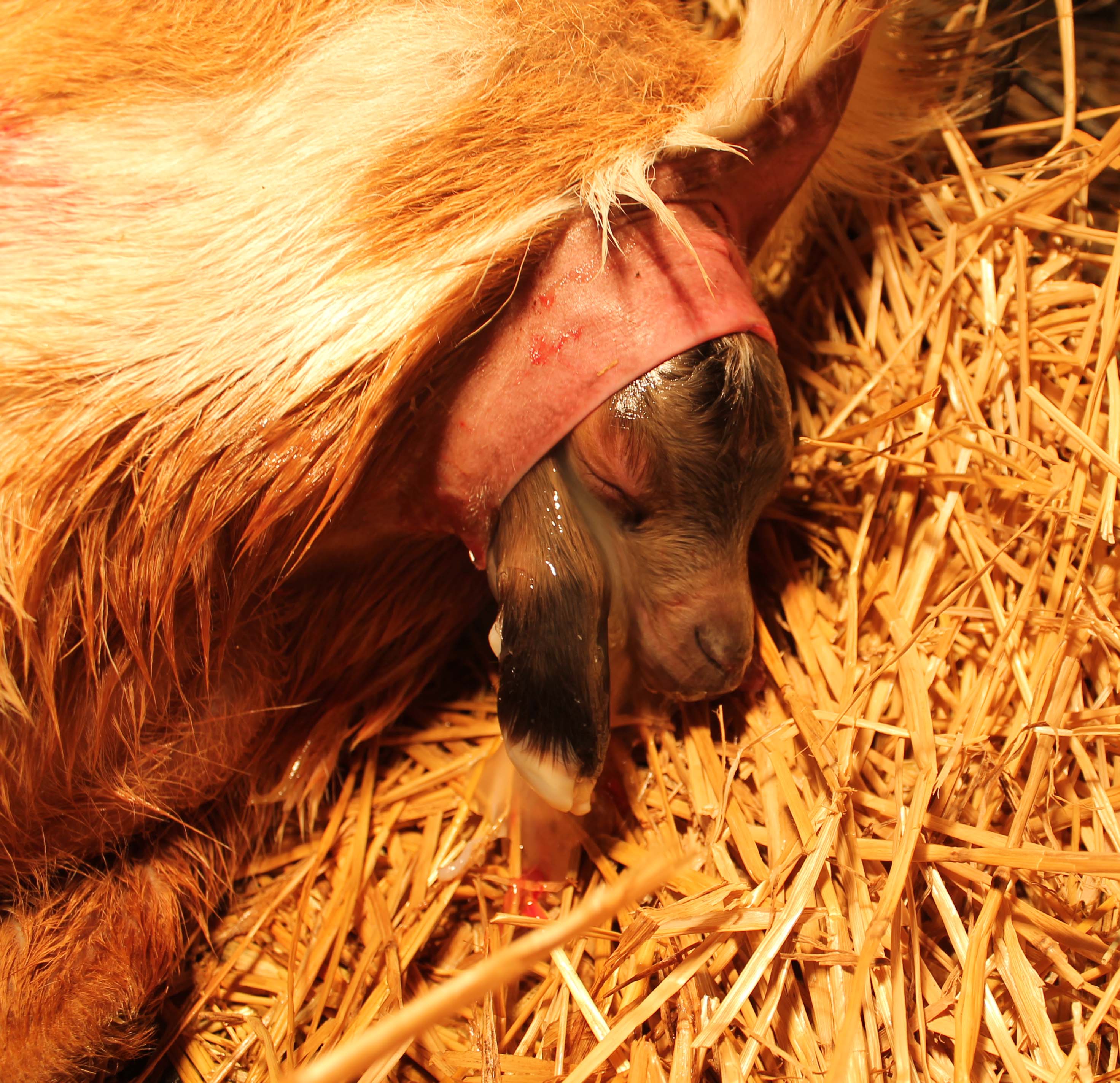 "This course, experienced at my own pace, has been invaluable in giving me more confidence going forward with our own home dairy. Deborah's explanations of what the audience is seeing puts everything into perspective. There are complications of birth and raising kids that I hope to never experience, but seeing them through Deborah's eyes first will hopefully fortify me if necessary. Thank you!"
"This course is indispensable to those of us who lack in experience and need guidance from time to time. Just being able to talk to Deborah and bounce thoughts off of her is a de-stresser for me."
"The secondhand experience makes me feel like I know a little bit more! I think some of the longer clips of "nothing really happening" and the time stamps are great for letting people feel that it's okay to be watching and waiting for a while as long as there's progress. And watching a bottle baby absolutely refuse to eat--I would have had no idea and would have flipped out a little if I'd experience that for the first time without seeing it happen to you!"


The curriculum below lists all of the modules and videos in the course.
Be sure to click on the down arrow to see the complete list of lessons.
Each module also includes a discussion board so you can ask questions, which will be answered by Deborah.

Course Curriculum
Getting Started
Available in days
days after you enroll
Getting Ready for Kidding and Kids
Available in days
days after you enroll
Labor, Birth, and Postpartum
Available in days
days after you enroll
"I have absolutely loved the Thrifty Homesteader Academy's "Just Kidding and Raising Kids" online course. After purchasing the series of video lectures, they are always available for viewing at your convenience day or night. I am able to go back and view them again and again. I felt like I was standing in Deborah's barn right next to her as she was demonstrating and explaining every step of the birthing process and the raising of newborn kids. The videos answered just about every question and concern I had and really helped a new goat owner like me feel confident when the time came for my goats to give birth. Deborah also continues to add new content which is made available to everyone who has purchased her course. And she personally contacts each customer via email and is so willing to answer any more questions you may have as they arise. I highly recommend ALL of her courses...they are well worth the price!!"

- Laura Severt, Barneveld, WI

"Deborah's videos are extremely informative and well worth the money! I have learned so much from Deborah, and being able to go back and watch the videos over and over, I pick up on something each time that I missed the time before. Keep the videos coming!"
- Teresa Cole - Tomball, Texas

"The kidding course was extremely useful and helpful. First, the videos and their progression (from easy to more complicated births) were really useful. Second, your calmness and reassuring and matter-of-fact attitude and the emphasis on not over helping was something I remembered during our own kidding (kids coming out with one hoof and one bent back: it was perfectly fine). Another super helpful thing: Thanks to you I finally was able to 'get' the ligaments disappearing! Thanks again!"
- Angelica and Aurora - Upstate New York

"Even though I had read 3 to 4 books on raising goats before purchasing our does and buck, it was a relief to find someone who was so knowledgeable about goats. It was a relief to find Deborah since she does so much research and give lectures about taking care of your goats. Not only does she do all this, but she actually has acquired a lot of her knowledge from her own goats that she has had for many years. In other words, like she said, we get to learn from her mistakes. Personally, I have learned a lot from her and continue to consult, bug, pester her whenever I need her advice. She has never given me bad advice to this day. Please find and watch her kidding course. There's so much helpful, and definitely needed information for you. She has other helpful videos about goats you will be glad you've taken advantage of."
- Deborah Eddelmen - Illinois
Frequently Asked Questions
When does the course start and finish?
The course starts now and never ends! It is a completely self-paced online course - you decide when you start and when you finish. You can watch each video as many times as you want.
How long do I have access to the course?
How does lifetime access sound? After enrolling, you have unlimited access to this course for as long as you like - across any and all devices you own.
What if I am unhappy with the course?
We would never want you to be unhappy! If you are having a problem with the course, we hope you'll contact us, so we'll have a chance to help you or fix the problem. If you decide, however, that the course is not for you, contact us in the first 30 days and we will give you a full refund.